| | |
| --- | --- |
| Posted on June 8, 2010 at 9:24 AM | |
Tanning Special for June - 20 visits for $50!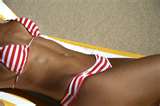 Breaking News!!!
June 12th, we will have a new addtion at All About Me Salon!
Torah will be joining us and performing facial threading.
Her prices are very afforable! Like, less than $10 to have your brows threaded!
Amazing!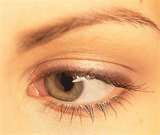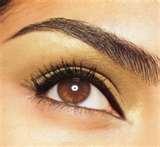 Here's some info to help those that are new to threading...
What is Threading?
Threading is a centuries old technique that has been commonly practiced in East Asia and the Middle East. By using a piece of thread, hair an be removed swiftly yet meticulously from the most delicate areas of the face. Facial Threading is the best alternative to waxing and tweezing, especially for sensitive skin .Unlike waxing, threading does not remove a layer of skin. Threading is by far the least invasive method of hair removal, leaving the skin clean and smooth.
How does it work?
By knotting the thread and creating a trap, hairs are caught and forced out by the root. The rapid back and forth movement removes hair very efficiently. Depending upon the client's needs, hair can be removed individually or a few at a time.
How long does it last?
Threading on the brows and lips lasts anywhere from 2 to 4 weeks. Facial hair on the sides lasts from 4 to 8 weeks.
So, now ya know! 
Call now to set up your appointment!
And in other news...
Summer is here! 
How about brightening your lush locks with a dazzle of sun-kissed blonde?  Or maybe some beige blasts to let the light in? 
Just a few subtle foils can make a huge statement!